Vanadium Pentoxide
• Packaging detail: 250kg, 4 drums on a pallet or 1 mt big bag
• Delivery detail: promptly...
• CAS No.: 1314-62-1
• MF: V2O5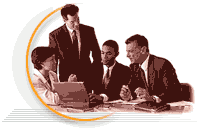 << Home << V2O5 FAQ
V2O5 FAQ
Q:
What is the difference between V2O5 flake and V2O5 powder?
A: Vanadium pentoxide flake has low loss on ignition, low sulfur and dust contents, and high density of the molten oxide compared with vanadium pentoxide powder.
Q:
What is the advantange of vanadium pentoxide catalyst development?
A: Since the development of the first
vanadium pentoxide catalyst
, research and development has centred around understanding the mechanism in which vanadium pentoxide and its promoters perform as catalyst, the role of the carrier, increasing the activity of the catalyst and development of different catalyst shapes.
Q:
What should be paid attention to when you handle the vanadium pentoxide?
A: Avoid getting
Vanadium Pentoxide
ON YOU or IN YOU. Wash thoroughly after handling Vanadium Pentoxide. Do not eat or drink while handling this material. Remove contaminated clothing immediately.Use ventilation and other engineering controls to minimize potential exposure to Vanadium Pentoxide.
Q:
Is vanadium pentoxide dangerous or toxic?
A:
Vanadium Pentoxide
is considered as dangerous goods under the rules of IATA. Vanadium Pentoxide is harmful or fatal to contaminated plant and animal life.Vanadium Pentoxide can be extremely toxic to fish and aquatic plants.Vanadium Pentoxide can irritate and may damage skin,eyes, and respiratory system.
Q:
How do you make a price offer and how long is its validity?
A: Our price is up to your product's specification and quantity.Normally, according to changes in the price of material and freight, we can keep the quotation valid for 3days.
Q:
What payment terms do you accept?
A:
T/T:
100% T/T in advance; T/T in advance and balance against B/L copy
L/C:
L/C at sight; L/C 60/90/120days
OA:
OA30/60/90days
Q:
What's your delivery and transit time?
A: In normal circumstances, we delivery the products within 2-3weeks after receiving your payment or copy of L/C.